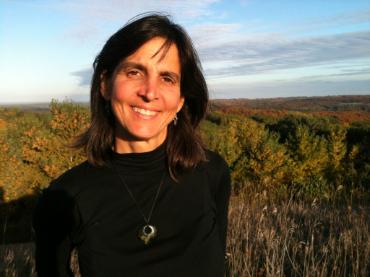 Ever wonder what the universe would look like without you?
You can't!
There's no such place!
That's what I believe! Yes! We are all integral parts of a whole who have a unique contribution to make. You too! Yes you do!
And you feel that too, or you wouldn't be here. :)
I work with women who have a sense of adventure and play, who believe in magic, and who are ready to step into the greatest adventure of their life - being who they came to be, dang it!
Is this you?
Whether or not you think you do. So why not create a ripple that moves & inspires you?
My passion is blowing wind in the sails of people who are choosing to make a difference. Whether you're looking for help to discern what that might be, or yearn to have a greater impact, I support you to reconnect with your own truth, essence and power to do so.
Locally or globally. Turn up the volume on your PASSIONS & your POWER ... and make the IMPACT you'd love to see in the world.
coaching ~ workshops ~ interactive speaking engagements ~ events
Make a difference today! Locally!
earlier this week ...
a friend had an unfortunate incident: she, a young Collingwood mom put her wallet, with id & $800 cash on the roof of her car
... you can guess the next chapter ...
the next morning an idea & an invitation was birthed
... that a bunch of us could come together to create a new & delicious ending to this story ...
since sending an email & posting it on facebook
this is what is coming together ...
* a fund-raising dinner, raffle & auction!
looks like it'll be this coming Wednesday, Dec 12, 2012 -
TO BE CONFIRMED!!
in Collingwood!
* for those who would simply like to make a donation,you can do so here: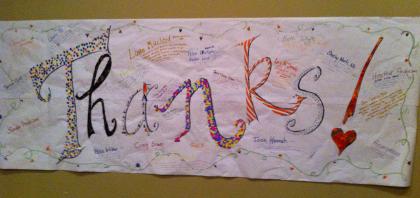 the success that it was!!