formerly known as the ... Collingwood & Creemore Speaker Series
showcasing ordinary people making extraordinary choices with an intention to spark the courage in all of us
Thank You! to our 2013Guest Speakers:
Feb 2013 Collingwood
Katie Hamilton - listened to her heart, packed up her city life &, without friends or a job waiting, headed north to our community ... and trusted ... through many shakey moments .. that it would work out ...
Thanks! you courageously started this whole ball rolling in February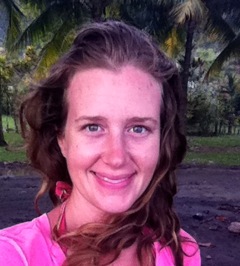 March 2013 Creemore
John Millar took a risk, leaving his job & its regular paycheck to follow his heart - to provide education and clean water to communities in Canada & Uganda. Tin Roof Global, now an international charity is the product of that leap of heart.
Thanks! you invited us to think - and act- beyond our local horizons
April 2013 Collingwood
Kathryn Colantonio returned to school when she was 49 to complete something she'd begun 30 years earlier. In doing so, she began her shift off the should's in her life, and onto honouring her greatest desires.
Thanks! you inspired courage in us through the sharing of your vulnerabilities.
May 2013 Creemore
darci-que is out to make the world a better place!
An artist, author & single mom, she's got talent, a dream and a big drive. She's got her sights set on a big national Chapters dream!
Thanks! you invited us to think - and act- beyond our local horizons
June 2013 Collingwood
Michelle Zorychta is not an easy quitter.
jumping ship from her factory job 6 years ago, she did all the right things to have her dream fly. Things started out well enough, for awhile, but then got tough. She was about to give up ... when an opportunity fell in her lap.
Thanks! you reminded us: Don't Give Up!!
July 2013 Creemore
what does 90+ years of life experience get you?
94 year old Ken Thorton and 97 year old Ruth Durance are adventurers of life and local treasures. Their lives have led them over continents, through countless challenges, dozens of losses and more than one change in perspective.
Thanks! you inspired us to consciously choose our attitude.
Sep 2013 Creemore
Ruth Ann Pearce & Michael L'Ecuyer
Oct 2013 Collingwood
Suma. research scientist turned Buddhist nun.
all you ever wanted to know about how this happened got answered that night!
Thanks! you invited us to honour our deepest truth.
Nov 2013 Creemore
Matthew Vorstermans is a quiet hero.
Armed with a big heart and an enduring love for his late grandmother
he's making a difference in the lives of many touched by Alzheimer's.
Locally, and far beyond.
Thanks! you invited us to notice our own capacity to make a difference.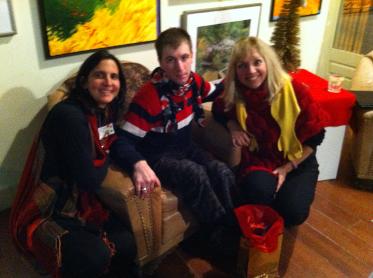 Thank you
Melanie Case, Jane Schnurr,
Ayrlie MacEachern & Laurie Anderson
for your loving attention & story-drawing questions that helped to create evenings of inspired conversation.
Mad & Noisy Gallery
in Creemore
& Blue Mountain Foundation for the Arts
& Heidi Rumball
in Collingwood
for providing such lovely and loving venues!
Gather ~ Connect ~ Co-Inspire
www.inspirationconvention.ca 705-532-7375
Planning to come? Save yourself some time & donate for your entry here & now.
Thanks!
Your generous donation will go to expanding the reach and impact of Inspiration Convention in 2013.