About the Transformation Game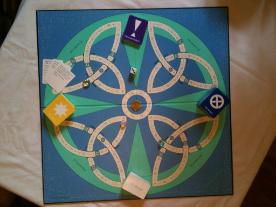 What players have said about it -
"Amazing!! An evening full of insights!"
"It was magical. I couldn't believe what came up. I will be back for more!"
"Fun and deeply insightful."
"Originated by Joy Drake & Kathy Tyler while living at the Findhorn Foundation/ community in Scotland, The Transformation Game is a joyful way to discover more about yourself and others. Just as life is filled with insights, setbacks, pain and miracles, so is the Transformation Game. It mirrors players' lives with amazing accuracy: highlighting strengths, identifying blind spots and bringing fresh perspectives to current challenges. Self discovery and growth become exciting and fun with this extraordinary tool of clarification and communication." fr. The Transformation Game
Join a game with others:

There are no games currently scheduled

Host a game with your friends:
Gather 2-4 people & book a time. Shelley will come to your home & facilitate an insightful and fun time. Allow 31/2 hrs.
$175, for locations within 10 km of Collingwood; travel time extra for further locations.